3D Property Models in Alberta
We have been building and updating the three-dimensional (3D) property models as part of the Geological Framework (GF) Program since 2015. These models are designed to provide geological information and convey geological understanding to our stakeholders in an engaging 3D geospatial environment. Modern methods and software make it possible to fill in the skeleton of the Geological Framework of Alberta model (GFA model) with rock properties for individual volumes of rock.
About Our Property Modelling
We can use property modelling for:
calculating hydrocarbon resources
identifying connectivity between geological units
delineating geobodies in the subsurface
quantifying of geomechanical properties
Some rock properties we have modelled are:
lithology
porosity
fluid content
pressure
temperature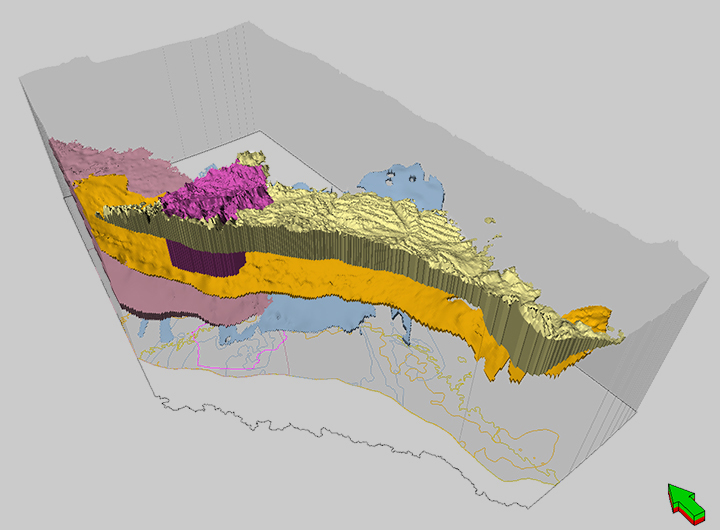 Our Property Models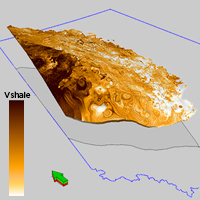 Montney Formation
3D properties:
gamma-ray response

total porosity

total organic carbon.
2D properties:
pressure gradient

temperature gradient

gas to oil ratio

condensate to gas ratio
Learn more about this model: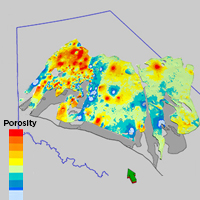 Duvernay Formation
Properties modelled:
total porosity (PHIT)

total organic carbon (TOC)

carbonate fraction

temperature gradient

pressure gradient

condensate to gas ratio (CGR)

gas to oil ratio (GOR).
Learn more about this model: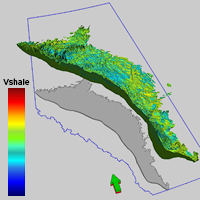 Paskapoo, Porcupine Hills, Scollard, and Willow Creek Formations
Properties modelled:
sandiness/shaliness

porosity
Learn more about property models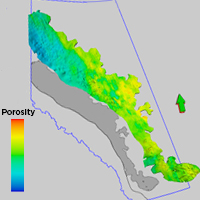 Upper Cretaceous Cardium Formation
Properties modelled:
sandiness/shaliness

porosity

water saturation
Learn more about this model: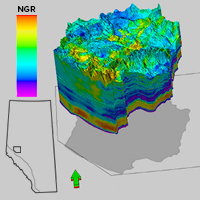 Bedrock Hydrostratigraphy of the Fox Creek Area
Properties modelled:
Learn more about property models