Conventional Oil and Gas Development in Alberta
Alberta has a long history of oil and gas development across the province. We have provided the province with knowledge of the rocks that host these fluids since 1920, and the Alberta Energy Regulator has regulated oil and gas development since 1938.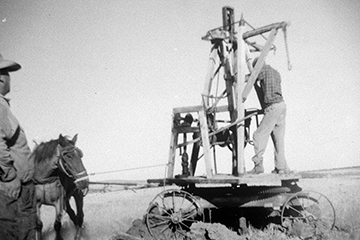 Conventional Oil and Gas 
Conventional oil and gas reservoirs tend to be high in porosity, permeability, or both. They typically require little or no stimulation to produce the fluids and are often accessed with vertical or deviated wells. Conventional reservoirs can be comprised of clastic or carbonate rocks. 
Definitions 
Conventional resources are those that have the necessary rock permeability and fluid viscosity to be commercially productive without the use of stimulation technology. These resources are buoyancy-driven deposits that accumulate in structural or stratigraphic traps.
Total porosity is defined as being either the percentage of pore volume or void space or the volume within a reservoir that can contain fluids. The total porosity does not necessarily contribute to fluid flow in a reservoir.
Permeability is defined as the ability, or measurement of a rock's ability, to transmit fluids. Typically measured in units or subunits of darcies. 
Definitions are from Alberta Energy Regulator's ST98 Glossary.
The first successful oil well in Alberta was drilled in 1902 within Waterton Lakes National Park of Canada.  Alberta's natural gas boom followed soon after in 1914 at Turner Valley.  The targets in both cases were conventional oil or gas reservoirs.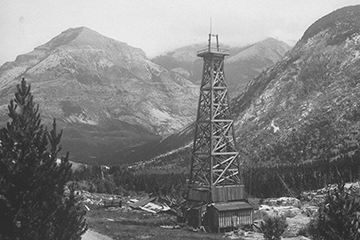 Read Stories About:
The first oil well drilled in Alberta.
Alberta's first oil boom.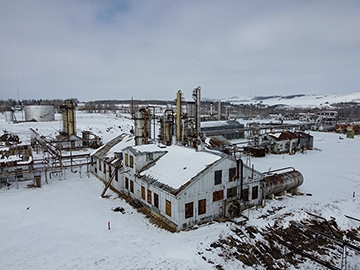 Up to 2021, nearly 485,000 wells were drilled in the province, with the majority targeting conventional oil and gas reservoirs.
The Alberta Energy Regulator has been estimating and reporting reserves for conventional oil and gas wells since 1950. Reserves were historically published annually in statistical report ERCB-18 Alberta Oil and Gas Reserves, which was reclassified in 2000 as ST98: Alberta's Reserves and Supply/Demand Outlook. Current and historical reserves reports are available on the Alberta Energy Regulator website.
Many of Alberta's conventional oil and gas reservoirs are now depleted. Some are being reused for carbon storage or waste-water disposal, and others continue to be produced using enhanced recovery techniques.
Between 2019 and 2020, Alberta's conventional crude oil reserves decreased by about 2.5% and natural gas reserves decreased by about 3.3%. Since 2012, horizontal drilling has dominated new well activity in Alberta. While some conventional oil and gas reservoirs are targeted with horizontal wells, much of the recent activity is focused in the low permeability and shale reservoirs due to high initial production rates and decreased surface footprints associated with horizontal drilling and multi-stage hydraulic fracturing. Drilling for conventional oil and gas reservoirs might be decreasing, but we don't expect it to stop in the foreseeable future.
Learn More About

Definitions
Reserves - Estimates of remaining quantities of petroleum anticipated to be recoverable from known accumulations as of a given date, using technology that is known, either currently available or in use, and commercially possible. Definition from the Alberta Energy Regulator's ST98 glossary.
Enhanced recovery - Enhanced recovery (ER) improves hydrocarbon recovery by injecting fluids into a hydrocarbon reservoir to
add to or maintain reservoir energy (pressure),
displace hydrocarbons to production wells, and/or
alter the reservoir fluids so that hydrocarbon flow and recovery are improved.
Definition from Alberta Energy Regulator's Directive 065.